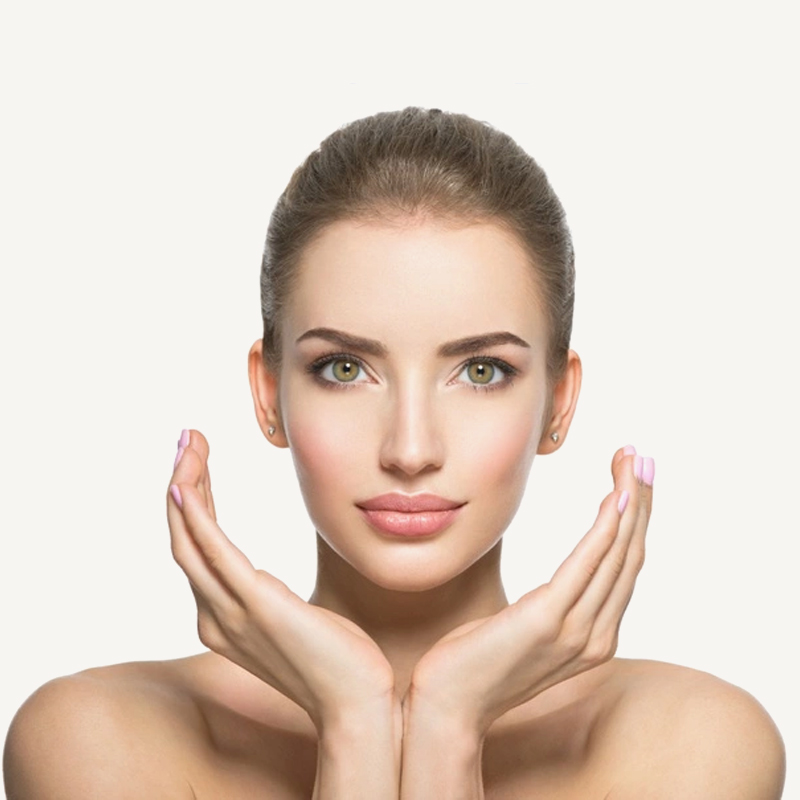 Laser Skin Rejuvenation
Defy aging with effective minimally invasive procedures. Laser treatments and medical grade peels come together to give you the results you are looking for. Customized treatments for:
-Face
-Neck
-Chest
-Hands
Genesis Rejuvenation Treatment
Scientifically proven to produce new collagen, for the treatment of fine wrinkles, redness and scars. The Laser Genesis procedure utilizes non-invasive laser technology to safely, naturally and effectively treat fine line wrinkles, diffuse redness and scars. By gently heating the upper dermis well below the skins surface, laser genesis improves the appearance of wrinkles through collagen stimulation. Additional heat is generated in dilated capillaries to reduce redness.
Over the course of four to five treatments, Laser Genesis can help restore the skins youthful glow and appearance. You will see a creamier, healthier complexion as large pores are reduced in size and minor imperfections are diminished over the course. The individual treatment results are subtle but the overall effect of multiple treatments can be quite dramatic.
LimeLight Facial Treatment
Treatment of Skin Redness, Tiny Veins, Brown Spots and Sun Damage. The LimeLight Facial is a new, non-Invasive approach to skin rejuvenation that delivers a non-invasive light treatment that can be customized for different skin tones and aging skin conditions. LimeLight Facial is ideal for any part of your face, neck and décolleté with skin redness, telengiectasia or brown spots. The result is an exceptionally effective skin revitalization treatment with minimal discomfort.
Within one to three weeks, the darkened spots will flake off and fade. Diffuse redness or talengiectasia will decrease and your mottled complexion will improve.
Integrated Professional Treatments
Integrated skincare professional treatments are designed to prime skin, accelerate recovery and maintain and enhance results.
We strongly recommend that all guests "Prime" their skin before any of our Skin Rejuvenation treatments.
Prime
Performed 3-15 days prior to Skin Rejuvenation Treatments; designed to prepare skin by providing through exfoliation and initiating correction.